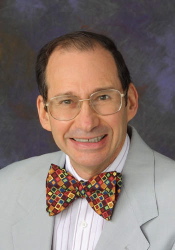 THE SCIENCE SHELF
REVIEWS BY DATE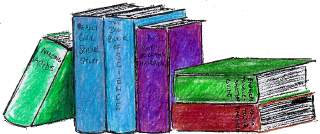 This page of the Science Shelf is a subset of the full list of books reviewed by date for people who are interested in weather and climate, especially global climate change.
---
Dear Science Readers,

This site is a continuously growing archive of my book reviews. It is self-funded, with part of the cost covered by your purchases through my Amazon.com links. Thanks to an increasing number of visitors, revenues now cover most of my cost. I appreciate your support.

As of now, not all past reviews have been added, but I will be adding them and activating their links at a steady pace. If you see the name of a book without an active link and would be interested in my review, or if you click on a link and and get an error message, please
For a time, I added books that I had seen and could recommend, but had not written reviews for. Those books are designated with an asterisk (*) below.

Readers are encouraged to subscribe to the Science Shelf e-mail newsletter (sent roughly once a month) to tell you about new books and features added to the site. If you add your e-mail address to the Science Shelf mailing list, please be assured it will be not be shared with anyone or used for any other purpose exept to mail you information about the website.


Scientifically yours,
Fred Bortz
---
Note: All materials on this site are the copyrighted property of Alfred B. Bortz. Individuals may print single copies of reviews or columns for their own use. For permission to publish or print multiple copies of any of the materials on this site, please contact the author by e-mail.

Return to Science Shelf Home Page
---



Reviews of books in reverse chronological order by year of publication.
For the current year, the newest additions to the site are listed first.
For previous years, they are listed alphabetically by title (neglecting initial "a/an" or "the") within each year.

[2010 and later][2009][2008][2007][2006] [2005] [2004] [2003] [2002] [2001] [2000] [Before 2000]






2010 and later



Rain: A Natural and Cultural History by Cynthia Barnett

Adaptive Governance and Climate Change by Ronald D. Brunner and Amanda H. Lynch

The Flooded Earth: Our Future in a World Without Ice Caps by Peter D. Ward



2009



Forecast: The Consequences of Climate Change, from the Amazon to the Arctic, from Darfur to Napa Valley by Stephan Faris



2008



Censoring Science: Inside the Political Attack on Dr. James Hansen and the Truth of Global Warming by Mark Bowen



2007



A Contract with the Earth by Newt Gingrich and Terry L. Maple

Cool It: The Skeptical Environmentalist's Guide to Global Warming by Bjorn Lomborg

The Long Summer: How Climate Changed Civilization by Brian Fagan (2004 book added in 2007)

Storm World: Hurricanes, Politics, and the Battle Over Global Warming by Chris Mooney

Where We Stand: A Surprising Look at the Real State of Our Planet by Seymour Garte



2006



The Cloudspotter's Guide: The Science, History, and Culture of Clouds by Gavin Pretor-Pinney

Field Notes From A Catastrophe: Man, Nature, and Climate Change by Elizabeth Kolbert

The Weather Makers: How Man is Changing the Climate and What it Means for Life on Earth by Tim Flannery



2005



Climate Crash: Abrupt Climate Change and What It Means for Our Future by John D. Cox

The Republican War on Science by Chris Mooney



2004



Defining the Wind: The Beaufort Scale and How a 19th-Century Admiral Turned Science into Poetry by Scott Huler

FitzRoy: The Remarkable Story of Darwin's Captain and the Invention of the Weather Forecast by John and Mary Gribbin



2003



Column published March 30, 2003, Earth Policy 2003.

The Earth Policy Reader by Lester R. Brown

The Life and Death of Planet Earth: How the New Science of Astrobiology Charts the Ultimate Fate of Our World by Peter D. Ward and Donald Brownlee

Science, Money, and Politics: Political Triumph and Ethical Erosion by Daniel Greenberg

State of the World 2003 by the Worldwatch Institute



2002



A Matter of Degrees: What Temperature Reveals About the Past and Future of Our Species, Planet, and Universe by Gino Segre



2001



The Coming Storm: Extreme Weather and Our Terrifying Future by Bob Reiss

Hurricane Watch: Forecasting the Deadliest Storms on Earth by Dr. Bob Sheets and Jack Williams

The Little Ice Age: How Climate Made History, 1300-1850 by Brian Fagan

Our Final Hour: A Scientist's Warning; How Terror, Error, and Environmental Disaster Threaten Humankind's Future in This Century On Earth and Beyond by Martin Rees

The 23rd Cycle: Learning to Live with a Stormy Star by Sten Odenwald



2000



Inside the Hurricane: Face to Face with Nature's Deadliest Storms by Pete Davies

Life's Matrix: A Biography of Water by Philip Ball



1999



The Change in the Weather: People, Weather, and the Science of Climate by William K. Stevens

Forces of the Wild by Victoria Coules

Tornado Alley: Monster Storms of the Great Plains by Howard B. Bluestien



1998



Earth Story: The Shaping of Our World by Simon Lamb & David Sington

Wind: How the Flow of Air Has Shaped Life, Myth, and the Land by Jan DeBlieu



1997



Billions and Billions by Carl Sagan

Fanfare for Earth: The Origin of Our Planet and Life by Harry Y. McSween, Jr.


---