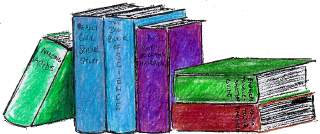 Review of Where We Stand: A Surprising Look at the Real State of Our Planet

by Seymour Garte, Ph.D.
(AMACOM, $24.95, 290 pages, September 2007)
A Science Shelf Guest Review by Karen Sellenberg
Return to Science Shelf Home Page
---
Note: Except where noted, all materials on this site are the copyrighted property of Alfred B. Bortz. Individuals may print single copies of reviews or columns for their own use. For permission to publish or print multiple copies of any of the materials on this site, please contact the author by e-mail.
---
---
(Review originally published in Boston Herald.com Blog -- Green World)

For people who are put off by all the talk of global warming these days, a new book, Where We Stand: A Surprising Look at the Real State of Our Planet by Seymour Garte, Ph.D., gives a balanced and in many ways positive view of the state of the planet. Garte, a professor of Environmental and Occupational Health Sciences at the University of Pittsburgh, goes over both the critical issues still facing man, as well as the often-forgotten progress and positive developments.

Perusing the book, I find the author's messages to be more insightful than I would have expected with a level of optimism that's refreshing. Garte doesn't merely give credit to environmental activities, technological progress and regulatory oversight, but also notes the importance of freedom and democracy to the well-being of the planet, citing the terribly oppressive toll Communism had on the environment in the days of the Soviet Union, which certainly rivals the environmental menace that was Saddam Hussein who we recall set oil fields on fire and just about destroyed the marshlands along the Tigris and Euphrates rivers.


---
---

Indeed, the author makes a strong case that the environment is in much better hands with free peoples, so his support for more regulation might seem counterintuitive, but perhaps the truth is that ongoing public debate encourages more gradual changes in law which are essential to improving the environment without having very sudden, negative impacts on society, something that a more tyrannical government is more likely to cause with sudden strict laws.

The author notes that despite the government's not signing onto Kyoto, industry seems to be coming around on its own to becoming more environmentally-responsible (even if it is often only a response to public sentiment). Nevertheless, both sides would have to agree that increasing public awareness and education causes a demand for more environmental compliance that is a preferable approach to regulation alone, if only because convincing the government may have force some superficial changes in industry but convincing industry leaders can actually make changes at the root of the problem.

Of course, the author notes how some problems, such as the threat of terrorism or the destruction of the rain forest, can cause significant trouble for the world in ways that are unusually difficult to predict or prevent, but he suggests that by noting and following the same path of success that helped to eliminate or reduce other problems, that these newer threats can too be met with positive results, which hopefully means we can look forward to one day living in a more peaceful, freer and more fruitful world.

An online editor at BostonHerald.com, Karen Sellenberg enjoys exploring the outdoors and learning about nature, especially in and around the greater Boston area. Email her at Ksellenberg@heraldinteractive.com.

---