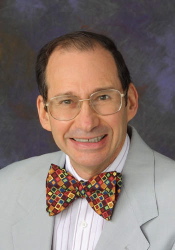 Review of Tuxedo Park: A Wall Street Tycoon and the Secret Palace of Science That Changed the Course of World War II

by Jennet Conant
(Simon & Schuster, $26.00, 352 pages, May 2002)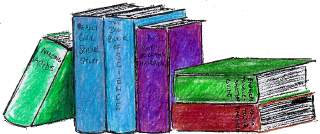 Reviewed by Dr. Fred Bortz
Return to Science Shelf Home Page
---
Note: Except where noted, all materials on this site are the copyrighted property of Alfred B. Bortz. Individuals may print single copies of reviews or columns for their own use. For permission to publish or print multiple copies of any of the materials on this site, please contact the author by e-mail.
---
Now also available in paperback.

If you like Tuxedo Park, you might also enjoy


Endless Frontier: Vannevar Bush, Engineer of the American Century by G. Pascal Zachary, also reviewed on this site.

Journalist Jennet Conant got more than she bargained for when she started rattling the door of the closet that housed her family's most intriguing skeleton. On January 30, 1940, her father's favorite uncle William T. Richards, a former Princeton chemistry professor, the son of a Harvard Nobel laureate and the brother-in-law of Harvard President James B. Conant (Ms. Conant's grandfather), committed suicide at the age of 40, unable to live up to the unachievable expectations he had set for himself.

Richards left behind a soon-to-be-published novel, Brain Waves and Death, written under the pseudonym Willard Rich. The book was "a thinly veiled account of the legendary scientific laboratory owned by the millionaire Alfred Lee Loomis and the eccentric coterie of geniuses whose work he financed," writes Ms. Conant in Tuxedo Park, named for the exclusive suburban New York enclave where Loomis lived and built his laboratory, and subtitled A Wall Street Tycoon and the Secret Palace of Science that Changed the Course of World War II.

In her great uncle's elite intellectual circle, Ms. Conant continues, "suicide was regarded as a kind of weakness, a moral failure.... My grandfather used his influence to have the incident covered up, and it was never spoken of again." The Harvard president even managed to suppress a draft of a William Rich short story entitled "The Uranium Bomb," written less than a year after the discovery of nuclear fission and more than five years before technology harnessed it in a successful detonation.

As Ms. Conant probed the novel, the short story, and Richards' letters, she happened upon a story more important than "the strain of manic depression that has been passed down through successive generations of the Richards and Conant families." From World War I through the Great Depression and World War II, Alfred Lee Loomis "seemed to stand at the edge of important events, intimately involved and at the same time somehow overlooked.... Few men of Loomis' prominence have gone to greater length to foil history."

She took that discovery as her challenge. To pierce the veil that had so effectively hidden Alfred Loomis from the world -- the financier refused to give interviews and destroyed all his papers before his death -- she probed those important events, taking advantage of both her keen journalistic vision and her family connections. Though Ms. Conant tells the story chronologically, its central theme is never completely clear -- nor should it be. Like the character of Alfred Lee Loomis himself, whose private lab led to both radar and the atomic bomb, this is a fabric woven of many strands -- financial genius, brilliant inventiveness, a passion for science, human traits and appetites -- each essential to the emergent pattern.

During the weaving of the fabric of his life, like all of us, Loomis must have wondered whether anyone would figure out its complexity. Thanks to Ms. Conant's efforts, the tapestry is at last on display for us to try.

Children's author and science book critic Fred Bortz was the keynote speaker at the 2002 Idaho National Engineering and Environmental Laboratory's Science and Technology Exposition.
---