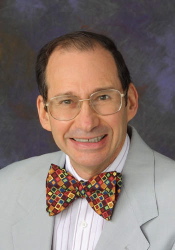 Review of Endless Frontier: Vannevar Bush, Engineer of the American Century

by G. Pascal Zachary
(Free Press, $32.50, 518 pages, 1997)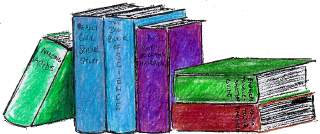 Reviewed by Dr. Fred Bortz
Return to Science Shelf Home Page
---
Note: Except where noted, all materials on this site are the copyrighted property of Alfred B. Bortz. Individuals may print single copies of reviews or columns for their own use. For permission to publish or print multiple copies of any of the materials on this site, please contact the author by e-mail.
---

Shop for this title at discount price



If you like Endless Frontier you might also enjoy


Tuxedo Park: A Wall Street Tycoon and the Secret Palace of Science that Changed the Course of World War II by Jennet Conant, also reviewed on this site.



An Imperfect Visionary Confronts History
by Fred Bortz



Three decades ago, when the nation's leading historians of science and technology sought to record the recollections of eighty-year-old technocrat Vannevar (rhymes with "beaver") Bush (1890-1974), he spoke to them only grudgingly. "I hope nobody'll ever write a biography of me," he said, "because I think it probably would be terrible." That prediction could not have been more wrong. In an impressively researched book filled with fascinating stories, G. Pascal Zachary captures the essence and complexities of a life that both illuminates the history of twentieth-century America and provides guidance as we enter the twenty-first.

Once one of this nation's most powerful and best known figures, Bush had been lionized for organizing and mobilizing American science, technology, and industry in the service of the World War II effort. But soon after the war, his political star -- and his fame -- began to fade. Relegated to an outsider's role, he offered well-reasoned advice and opinions, most of which were ignored. Zachary characterizes the years from 1955 to 1970 as Bush's time of "crying in the wilderness."

Although he wrote several significant books and articles, Bush today is remembered mainly by scientists for four words, the title of his July 1945 report, "Science: The Endless Frontier." That report laid out Bush's plans for disbanding his wartime Office of Scientific Research and Development and replacing it with a national commitment to basic science, which Bush regarded as the foundation of national security. The work became an instant classic, but it ran into immediate political controversy. Bush, whose influence depended on the confidence and personal support of President Franklin Roosevelt, discovered that influential members of the new Truman administration were quietly attacking the report.

A few months after the war, it was clear to political Washington that Bush no longer had the President's ear. It took five years of political wrangling to establish the National Science Foundation, and Bush's views of the role of the military in research did not prevail. His efforts, paradoxically, delayed the formation of the agency he had championed.

Although the book focuses on Vannevar Bush the technocrat, it does not neglect the human qualities that led him to both great success and frustration. He learned his decisive -- same would say autocratic -- management style from his grandfather, the captain of a Massachusetts whaling vessel. His greatest influence was his father, a much-loved Universalist pastor, from whom he learned conviction, compassion, and persuasion. Though he had many political enemies, none doubted Vannevar Bush's integrity or determination.

These qualities produced a legacy that Bush knew to be contradictory, and the book is at its best when it explores the paradoxes of his life and work. Zachary writes in the prologue: "By marrying the intellectual resources of an ascendant community of technologists to the bureaucratic imperatives of a security-obsessesed state, he had helped create a world in which efficiency triumphed over humanity, raw power trumped compassion, and reason mocked sanity. In the end, he felt isolated from this new world yet could not repudiate it. His great failure and his enduring triumph was his realization that the course of modern history would be shaped by large hierarchical institutions, making plans and settling scores behind closed doors, working best when insulated from public opinion."

As the century turns, those institutions are waning, and public opinion of science has moved from awe to suspicion. Bush would not have been surprised to see institutional power disappearing, but the loss of faith in science would have distressed him. He "never claimed to be a prophet," Zachary writes. "He had an engineer's respect for failure, and the unanticipated opportunities arising form failure. He had a simple faith, again born of his scientific bent, that men and women, though not perfectible, were not doomed to repeat their mistakes either."

Zachary shares that faith, which, he asserts, is why he wrote this book: "While their interruptions sometimes slowed my work, my children reminded me that history, in the end, is written for the living."

Fred Bortz is a physicist and author of books on science and technology for young readers.

---