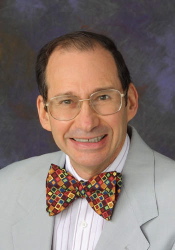 THE SCIENCE SHELF

LOOKING FOR E.T.
by Fred Bortz

(February 2002, with links to new reviews at the end)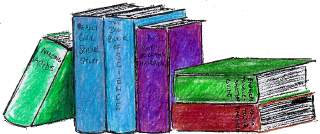 Return to Science Shelf Home Page
---
Note: All materials on this site are the copyrighted property of Alfred B. Bortz. Individuals may print single copies of reviews or columns for their own use. For permission to publish or print multiple copies of any of the materials on this site, please contact the author by e-mail.
---

**Note: Several of the books mentioned below have separate reviews on this site. They are designated by active links labeled "(review)" following the author's name. Those are older books that were not mentioned in the newspaper version.***


Ask what book-lovers like best about reading, and you will surely get this answer: Through books they experience new worlds, discover new perspectives, and unleash their imaginations.

So what could be a better topic to inaugurate this column than the search for other planets and extraterrestrial life? It's a topic with a history as old as star-gazing, a future as enduring as the Milky Way Galaxy, and a scope as broad as the universe.

New on the Shelves


Shop for this title at discount price

An author jugglig a "hot" topic faces the tough choice of when to stop researching and start putting words on paper. In Distant Wanderers: The Search for Planets Beyond the Solar System, (Copernicus Books, 240 pages, $29.95), Bruce G. Dorminey apparently decided the critical point had come while the topic still had plenty of room for speculation. Most of the projects he describes are in their early stages, where optimistic predictions flourish and unexpected technological challenges lurk.

It's a risky choice: By the time the book is a year old, the number of known planets around nearby stars may well have doubled, and today's news flash will be a forgotten tributary to a continuing stream of extrasolar planetary system surprises.

Or perhaps Mr. Dorminey stopped researching because his travel budget ran out. He takes readers with him to several observatories in Europe and North America, remote sites in Chile, Arecibo, Puerto Rico, and the peak of Mauna Kea where the rarified air starves his brain of oxygen. One suspects that only the lack of suitable transportation kept the Hubble Space Telescope off the itinerary.

At each destination, readers meet dedicated and opinionated scientists and learn about techniques and instruments that detect telltale wobbles in stellar motion. Early chapters build a catalog of planets and methods, while later chapters look ahead to decades of planet-hunting to come.

That forward-looking approach will keep the book from becoming dated. Readers will be able to compare the discoveries of the next several years to the works in progress that Mr. Dorminey so carefully chronicles.

When looking so far ahead, it is difficult not to get carried away in speculation. Perhaps deliberately, Mr. Dorminey yields to that temptation when he discusses the question of life and intelligence in the cosmos. Many readers will question his objectivity about SETI (the Search for Extraterrestrial Intelligence), and most will gasp at his epilogue's assertion that "in 500 years time, it seems likely that humans ... will be colonizing an Earth-like planet circling some nearby Sun-like star."

Still, how can readers not excuse his optimism? After all, they have traveled with him to meet pioneers whose work is leading humanity to unexpected new visions of our planet's place in the Universe.

Now in Paperback

Distant Wanderers joins a rich and varied stream of books about life beyond Earth that began flowing after the announcements of two momentous scientific discoveries in 1996: possible fossils in a meteorite from Mars and the first extrasolar planets around normal stars.

One of the more interesting and unusual of those books is now reaching a new audience in a paperback edition. In

Planetary Dreams: The Quest to Discover Life Beyond Earth (Wiley, 320 pages, $16.95), DNA researcher Robert Shapiro skillfully blends history with the latest discoveries, arguing that the best way to resolve modern controversies is to pursue ancient dreams with futuristic technologies.

Good for Giving

Though scientific progress relies on dispassionate observation, science itself thrives on passion and fascination. On Valentine's Day or any special occasion, men and women look to Venus, to the Moon, to other worlds, and to the future. What could make a better gift for a science reader than a richly illustrated book about humanity's quest for life and grandeur in the universe?

Consider these:


The Worlds of Galileo: The Inside Story of NASA's Mission to Jupiter [by way of Venus and Earth] by Michael Hanlon with Foreword by Arthur C. Clarke (St. Martins, 2001, 240 pages, $29.99) and a similar title not mentioned in the print column,

Mission Jupiter: The Spectacular Journey of the Galileo Spacecraft by Daniel Fischer (Copernicus, 2001, 336 pages, $32.00);


Imagining Space: Achievements * Predictions * Possibilities 1950-2050 by Roger D. Launius and Howard McCurdy with foreword by Ray Bradbury (Chronicle, 2001, 176 pages, $35.00);

and a still-fresh 2000 book,

The Infinite Journey: Eyewitness Accounts of NASA and the Age of Space by William E. Burrows with foreword by Walter Cronkite (Discovery Books, 2000, 240 pages, $40.00).

It could be verse

No one knows why, but science readers seem to love puns and limericks, so for dessert ...

"I'm phoning my home," said E.T.,
"In the galaxy M-83.
Now don't you get nervous;
Your long-distance service
Beyond thirty parsecs is free."



---

Supplemental material, not in newspaper column

New review added, March, 2008:

Beyond UFOs: The Search for Extraterrestrial Life and Its Astonishing Implications for Our Future by Jeffrey Bennett

New review added, January, 2006:

Civilized Life in the Universe: Scientists on Extraterrestrial Intelligence by George Basalla

New review added, December, 2005:

Life as We Do Not Know It by Peter Ward

New review added, November, 2005:

The Planets by Dava Sobel

New review added, January, 2003:

The Life and Death of Planet Earth: How the New Science of Astrobiology Charts the Ultimate Fate of Our World by Peter D. Ward nd Donald Brownlee

New review added, December, 2002:

What Does a Martian Look Like? The Science of Extraterrestrial Life by Jack Cohen and Ian Stewart



For insight into the history of planet hunting, read

The Neptune File by Tom Standage(review) (2000).

NASA's announcement of possible Martian fossils in Meteorite ALH84001 and the first discoveries of extrasolar planets around normal stars in 1996 produced a browser's delight of excellent books. Don't leave the bookstore or library without perusing the following:

Planet Quest by Ken Croswell (review) (1997);


Other Worlds: The Search for Life in the Universe by Michael D. Lemonick (review) (1998); and


The Search for Life on Other Planets by Bruce Jakosky (review) (1998).

Then treat yourself to a debate between SETI-advocate Seth Shostak's (review)

Sharing the Universe: Perspectives on Extraterrestrial Life (1998) and


Rare Earth: Why Complex Life is Uncommon in the Universe by Peter D. Ward and Donald Brownlee (2000).

People you should know

If you love the Solar System, you may enjoy these recent biographies of three people who have done as much as anyone to explore it:


Shoemaker by Levy: The Man Who Made an Impact by David Levy (2000);


Managing Martians by Mars Pathfinder/Sojourner manager Donna Shirley with Danelle Morton (review) (1998);
and two 1999 biographies of Carl Sagan by

Keay Davidson (review)

and
William Poundstone (review).

For young readers

Whenever the opportunity arises, this section will double as the bald-faced self-promotion department. Readers in the 9-14 age range can discover the latest discoveries about life on Mars and the role of cosmic impacts on life on Earth in my books


Martian Fossils on Earth? (1997) and


Collision Course! (2001), both published by Millbrook Press and described on my children's science website.

Also on the Web

If you like the books mentioned here, you can spend many educational and enjoyable hours at NASA's Planet Quest web site, discovering one new world after another. The Christian Science Monitor web site has an on-line preview of that site.

About the reviewer

Columnist and reviewer Fred Bortz is a Ph.D. physicist and author of science books for young readers. He teaches science and writing at Chatham College in Pittsburgh, PA.


---