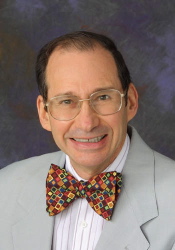 THE SCIENCE SHELF
An archive of book reviews, columns, and comments by Fred Bortz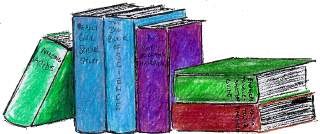 Welcome to my archive of book reviews and columns about science books. If you are like me, you love science and you love books. It's that simple! Scroll down for links to the reviews (but first, please read a few words about the website and the clicks that make it viable).
The website is simple: no snazzy frames, just straightforward information about the books you love to read. Most of the book reviews appearing here with my byline have been published in either Publishers Weekly Forecasts or major metropolitan newspapers, such as the Dallas Morning News, the Philadelphia Inquirer, the Chicago Sun-Times, the Seattle Times, the Cleveland Plain Dealer, the Milwaukee Journal-Sentinel, the Pittsburgh Post-Gazette, the Portland Oregonian, the the Denver Post, or the Arkansas Democrat-Gazette.
However, because the main purpose of this site is to connect science readers and books, I welcome reviews written by others. Click here for submission guidelines.
The reviews and columns on this website often include information that did not appear in the newspaper version, including links to related books.
If you appreciate this service, please support The Science Shelf by using this gateway to Amazon.com. You'll get Amazon's normal discounts, and I'll earn a small commission to help defray my costs and cover my time.

For the latest news about new books and features added to the Science Shelf, read our news page. You can also add your e-mail address to the Science Shelf mailing list. It will be not be shared with anyone or used for any other purpose exept to mail you information about the website.
For my not-so-humble opinions on other science related topics, visit my blog.
---
I have pages of links to reviews and my "Science Shelf" columns organized by
---
Since I get more good books than I can review, I share some of the best non-reviewed titles with my e-mail subscribers, and occasionally offer prepublication reading copies in exchange for reader reviews.
I also have a special acknowledgment of the editor who, more than any other, helped me make book reviewing an important part of my work.
If you appreciate my taking the time, effort, and expense to keep this site current and available, I would appreciate your using the "browse box" below as your entry point to buy science books online through Amazon.com. You can also use the links to buy specific books from other pages of this website. You won't have to pay more, and I'll get a small commission to cover some of my expenses.
No website these days is complete without links to a few others. Here are some of my suggested destinations in cyberspace:
LINK 1 -- I found a great collection of Science Blogs, and I have one of my own, where I am more opinionated on more subjects than I can be in book reviews intended for newspapers.
LINK 2 -- I also write children's science books, which you can learn more about at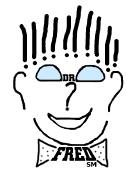 "Dr. Fred's Place".




LINK 3 -- Children's science writer and former NASA flight controller Marianne Dyson maintains a webpage of reviews of children's space books.




LINK 4 -- You'll find some nice comments about my books at Clark Lindsay's HobbySpace website, along with thoughtful recommendations of others. Clark summarizes his motivation this way: "With so many space related books continually appearing on the market, I like to read substantive reviews to find out which ones are the gems worth reading. And considering today's book prices, I certainly want to avoid buying a disappointing book that costs as much as a real gem."




LINK 5 -- Speaking of hobbies, if you love hiking, you might want to share the adventures of my friend Sandra Friend, who has written extensively about hiking in Florida.




LINK 6 -- Still on the topic of hobbies, but of a more sedentary kind, my high school classmate and friend, ophthalmologist Dr. David Fleishman, curates a marvelouslously detailed online museum of antique spectacles. David and I were coin-collecting buddies as teenagers, and his meticulous attention to detail was an asset then as now. He and I may need multifocal lenses these days to enjoy his collection, but otherwise, I can see he's still having as much fun as ever.




Thanks for your interest. Please e-mail me comments and suggestions about my reviews or this website.

As I say to my young readers, follow your questions, and enjoy your research!


Scientifically yours,

Fred Bortz
---
Note: All materials on this site are the copyrighted property of Alfred B. Bortz. Individuals may print single copies of reviews or columns for their own use. For permission to publish or print multiple copies of any of the materials on this site, please contact the author by e-mail.
---