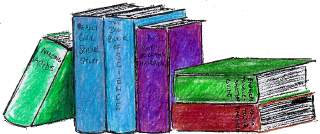 Review of What Your Doctor Hasn't Told You and the Health Store Clerk Doesn't Know: The Truth About Alternative Treatments and What Works

by Edward L Schneider M.D. and Leigh Ann Hirschman
(Avery, $19.95, 257 pages, June 2006)
A Science Shelf Guest Review by Barbara Krueger, published with permission of the author
Return to Science Shelf Home Page
---
Note: Except where noted, all materials on this site are the copyrighted property of Alfred B. Bortz. Individuals may print single copies of reviews or columns for their own use. For permission to publish or print multiple copies of any of the materials on this site, please contact the author by e-mail.
---
---
Suffering from common ailments and not finding relief from traditional over-the-counter medications or prescriptions from your physician? "What Your Doctor Hasn't Told You and the Health Store Clerk Doesn't Know" is an analysis of alternative herbs and techniques populations have used or are using to deal with common medical problems. Edward L. Schneider, a licensed U.S. physician and author of
The Longevity Quotient, takes a scientific approach in his analysis of alternative treatments, creating a great reference book.

Read cover to cover there is much repetition or reinforcement in the book, as would be true of any reference title. However by the time you reach the last chapter, you will know how to evaluate the next newspaper article touting a new treatment by looking at the way the research was conducted. Each chapter deals with a different condition or medical problem and the alternative treatments commonly touted or used for the condition. Chapters open with a two-column table with "What your doctor hasn't told you" on the left with benefits that can be derived from treatments, and "What the health store clerk doesn't know" and the potential pitfalls or dangers of the treatment on the right.

Each chapter fills in the details of the table and ends with a recap of Schneider's conclusions regarding the degree to which each treatment has been proven to work (or not) and the extent to which it has been shown not to do damage or harm either. Schneider's conclusions follow logically from the chapter's analysis of the herbal, behavioral, or physical therapies. He also includes short sections clearly separated, "beware this..." followed by a warning. One needs to read the full chapter to find the trial results data to be convinced "to beware."

Used for reference, the book's redundancy becomes a plus to which the regimented structure of each chapter lends itself well. Clearly stated analysis of alternative treatments are easy to understand. The lack of double-blind trials for some alternatives glaringly points out the need for more testing before the proponents' claims can be verified.

What Your Doctor Hasn't Told You and the Health Store Clerk Doesn't Know is most valuable in its presentation of what treatments have been used, the basis for their use, and the empirical value of clinical trial results. Also valuable is the suggested range of dosage and the author's caution to use the lowest possible dosage that produces results. Schneider includes the relative costs of alternatives and whether they are likely to be covered by insurance. The latter is subject to change, especially for patients covered by Medicare.

In many of those double-blind studies of alternative treatments, Schneider notes the close second-place-successes achieved with placebos. Thus he confirms that believing can make it so; that our mind has power over the state of our body.

Furthermore, Schneider stresses that studies show some alternative treatments may actually do harm. That claim may seem dubious to readers who think they have been helped, but the lack of double-blind studies (difficult to achieve with acupuncture and even harder to do with chiropractic techniques) justifies his skepticism. He does not dismiss alternative medicine out of hand, but cautions about its use for an ailment for which it is not approved. "Don't use chiropractic for neck pain," he writes, while issuing no such caveat for lower back pain. He makes that distinction not because trials have proven the latter effective, but rather because there is no documented evidence of its doing harm.

The book is comprehensive for the ailments and complaints it does cover, even contrasting alternative treatments in some instances with prescription drugs. But it has no discussion of the osteoporosis/calcium question, and other questions plaguing the aging baby boom generation.

With many more studies needed to evaluate the effectiveness of alternative treatments, plus the omission of common medical problems, we can only hope Dr. Schneider is working on a sequel.

Barbara Krueger is an expert in resources available to senior citizens.


---
If you enjoy the reviews on the Science Shelf, subscribe to receive our occasional e-mail newsletter to tell you about new books and features added to the site. If you add your e-mail address to the Science Shelf mailing list, please be assured it will be not be shared with anyone or used for any other purpose exept to mail you information about the website.
---