Review of The Whale Book: Whales and Other Marine Animals as Described by Adriaen Coenen in 1585
(Reaktion Books, $35.00, 224 pages, March, 2004)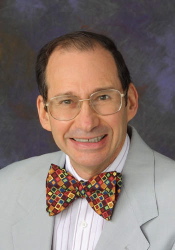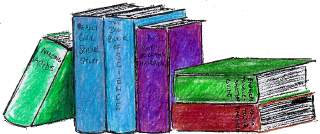 Reviewed by Dr. Fred Bortz
Return to Science Shelf Home Page
---
Note: Except where noted, all materials on this site are the copyrighted property of Alfred B. Bortz. Individuals may print single copies of reviews or columns for their own use. For permission to publish or print multiple copies of any of the materials on this site, please contact the author by e-mail.
---





In 1584 and 1585, seventy-year-old fisherman's son Adriaen Coenen, who had spent his working life as a fish wholesaler and auction clerk in and around the Dutch village of Scheveningen on the North Sea near the Hague, was at work on The Whale Book, his third collection of elaborately captioned watercolor illustrations based on his beachcombing and collecting of marine tales and oddities.

The captions described aquatic creatures, not whales alone, and also told the stories that surrounded them. Though Coenen was not well-traveled, he was well-read and steeped in practical knowledge. The language of his captions was simple. Yet they were sprinkled with myth, legend, speculation, and gossip; and they were seasoned with original verse and prayers of praise to the creator of the sea and its wonders.

His first two collections, which he called The Fish Book and The Big Fish Book, and his idiosyncratic insights and manner, charmed the Dutch elite. He was a frequent guest at their tables, where he would swap tales, artifacts, and speculations with them. Living amidst the turbulence of the Protestant Reformation and rising from humble beginnings to social prominence, his life and writing illuminate dramatic cultural changes and even provide insight into the impact of climate change in Europe's Little Ice Age.

None of Coenen's albums was published, but they were preserved in Dutch libraries and museums, where cultural historian Florike Egmond, author Peter Mason, and marine biologist Kees Lankester discovered and studied them. Ms. Egmond's and Mr. Mason's introduction and Mr. Lankester's commentary put their selected drawings and translated captions into perspective, producing a volume as enticing today as dinner with Adriaen Coenen must have been more than four centuries ago.

No reviewer can do justice to this eclectic collection. Instead we offer two tasty morsels: otters and sea nettles.

"Otter flesh should not be eaten because it smells, but it is eaten in Germany. The Carthusian monks eat it, who are not allowed to eat most types of meat."

"Many a fisher feels terrible pain
When the torpedo grazes him with its sting.
For though this fish likes the bed of the main
And avoids touching a moving thing
He's quick to give a poisonous dose
To whatever creature comes too close.
God's providence offers many a thing
That passes beyond man's understanding,
Like deceit, which often comes to pass
Hiding like a serpent in the grass."

To which we add:

A volume like this one
Though not evidentiary
Gives a fish's-eye view
Of the Dutch sixteenth century.

Children's science author Fred Bortz reviews books for adult readers and archives them all -- fishy, quirky, and otherwise -- online at The Science Shelf.


---