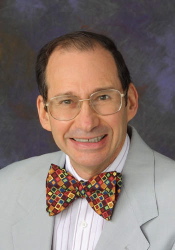 The Path: A One-Mile Walk Through the Universe

by Chet Raymo
(Walker, 2003, $21.00, 208 pages)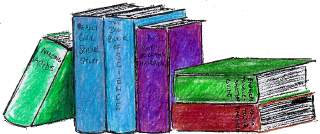 Reviewed by Dr. Fred Bortz
Return to Science Shelf Home Page
---
Note: All materials on this site are the copyrighted property of Alfred B. Bortz. Individuals may print single copies of reviews or columns for their own use. For permission to publish or print multiple copies of any of the materials on this site, please contact the author by e-mail.
---
Shop for this title in hard cover at discount price and support this site



If you like The Path, you might also enjoy


An Intimate Look at the Night Sky by the same author, and also reviewed on this site.

Having probed the depths of the Universe two years ago in An Intimate Look at the Night Sky, Stonehill College physics and astronomy professor Chet Raymo now focuses his attention on a small trail in his home town of North Easton, Massachusetts. For thirty-seven years, this gifted writer and teacher has traversed The Path: A One-Mile Walk Through the Universe between his home and his office. This book invites readers to explore it with him. Those who accept will not be disappointed.

Where Night Sky has a clear focus, an awesome sweep, and a glorious tone, The Path, though equally passionate, is quieter and more eclectic, a fact the author makes clear from the opening pages. "Having learned to know and love my path in all of its local abundance, the light-years and the eons no longer seem quite so forbidding, tropical rain forests and droughty deserts seem not so far away. A minute lived attentively can contain a millennium; an adequate step can span the planet."

Like most of New England, North Easton has accumulated a rich and varied history with an assortment of local characters whose influence shapes the place two centuries later. In the 1870s, the seventy-year-old Ames Shovel Company was manufacturing three-fifths of the world's shovels. It had begun when its founder, Oliver Ames, recognized both opportunity and resources, especially a small stream that dropped fifty feet in a mile, providing abundant water power to drive the hammers that shaped the shovels the would carve out the Erie Canal and make way for railroad tracks.

When steam energy replaced water power, new generations of Ameses were ready. Their industry and wealth altered the forests and terrain, brought in architecture, culture, and immigrant labor, and endowed the future. The legacy of the factory, now moved to West Virginia, remains, including a library where Professor Raymo has obviously spent many pleasant days with books, some 150 years old, some extolling Nature and others recording the history of the town.

But though his exploration of the path often leads to recollections of history and the way people responded to their setting and circumstances, it leads equally often to pithy explanations of the inner workings of the sun, photosynthesis, evolution, ecology. The author's resonant voice and focused attention of Night Sky has been replaced along The Path by enthusiastic chatter and abrupt shifts of subject when a new discovery ignites another corner of his memory and imagination. Readers ultimately arrive at the realization that humanity is engaged in a "struggle to bring together our genes and our aspirations, Wilderness and Technopolis, the romantic and the visionary, spirit and economics."

Each of us, as part of Nature, is compelled to seek our own place and insights, to follow paths of discovery "that begin at our own front door."

Physicist and children's science author Fred Bortz discovers the Universe from the suburbs of Pittsburgh, Pennsylvania. He welcomes e-mail about his reviews.


---