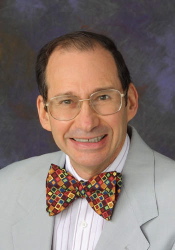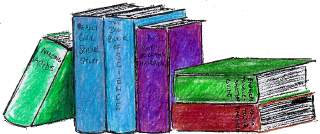 Review of Tested: One American School Struggles to Make the Grade

by Linda Perlstein
(Henry Holt, $25.00, 304 pages, August 2007)
Reviewed by Dr. Fred Bortz
Return to Science Shelf Home Page
---
Note: Except where noted, all materials on this site are the copyrighted property of Alfred B. Bortz. Individuals may print single copies of reviews or columns for their own use. For permission to publish or print multiple copies of any of the materials on this site, please contact the author by e-mail.
---



No Child Left Behind. Never in the history of public education in the United States have four words carried more impact. The landmark education bill, passed in the first year of the George W. Bush administration, had goals that both liberal and conservative politicians could brag about.

It would raise basic achievement levels for all students while eliminating the achievement gap between white and minority students. And it would bring accountability to the system. Parents of students in schools that failed to meet minimum standards of improvement could send their children elsewhere.

As with any major reform program, the success of No Child Left Behind depended not on philosophy but implementation. Achievement had to be measured, and that required standardized testing.

Critics of the program considered that to be its Achilles heel. If tests carry such serious consequences, they asked, will test scores become more important to teachers and principals than what students learn? More generally, can standardized tests actually measure learning?

Those questions lie at the heart of Tested: One American School Struggles to Make the Grade by Washington Post education reporter Linda Perlstein. To explore the answers, she spent the full 2005-2006 school year in Tyler Heights Elementary School in Annapolis, MD.

Tyler Heights is a "poster child" for the new approach. Under the leadership of Principal Ernestine (Tina) McKnight, the largely poor, minority population had achieved steady and impressive gains as measured by scores on the annual Maryland School Assessment. For the new school year, the question was could it do even better?

The law mandates not only achievement, but also yearly progress until all students are proficient in reading and math. It is a tall order, even for someone as good at her job as Ms. McKnight.


---
---

That is the scene as Ms. Perlstein opens her compelling narrative. Politics aside, this book is a tale of a team of ordinary people doing extraordinary work to succeed against the odds, caring adults striving to make the world better for children.

Chapter by chapter, the tension grows. The devil they face is in the details that all schools confront: discipline problems, learning disabilities, emotional turmoil at home, or simply parents struggling to stay afloat. Poor schools have additional problems, including student and faculty turnover. How can this team, including several newcomers in critical positions, do even better than last year's performance?

Like any good drama, this one reveals deeper truths. Tested offers plenty of grist for critics who argue that No Child Left Behind forces good teachers to focus on test-taking skills rather than true learning. Creativity and critical thinking suffer in the push for higher test scores. Science and social studies lessons are neglected. Lessons on how to write formulaic "brief constructed responses" (correct spelling and grammar optional) replace exercises in crafting sentences and paragraphs.

But its central message is more important. This behind-the-scenes view of a real school at work reveals that Tyler Heights would be a success story whether its students are tested or not.

Regardless of curriculum or school policies, the key to learning is found in the day-to-day interaction between caring teachers and their students. Tina McKnight's success comes from recognizing that her job is to provide an environment that brings out the best in such everyday moments.

She provides leadership, encouragement, and resources. Then she gets out of the way. As Congress reconsiders No Child Left Behind, they would do well to follow her example. Provide legislation that facilitates learning, not artificial priorities that impede it. Then get out of the way.

Before turning to full-time writing, physicist Fred Bortz worked in educational outreach in two major universities.

---