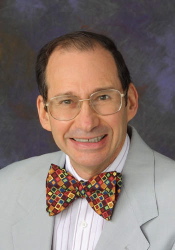 Review of Take Joy: A Book for Writers

by Jane Yolen
(The Writer Books, $16.95, paperback, 184 pages, March 2003)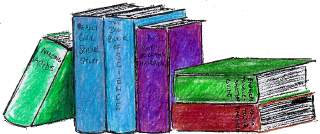 Reviewed by Dr. Fred Bortz
Return to Science Shelf Home Page
---
Note: Except where noted, all materials on this site are the copyrighted property of Alfred B. Bortz. Individuals may print single copies of reviews or columns for their own use. For permission to publish or print multiple copies of any of the materials on this site, please contact the author by e-mail.
---



If you like Take Joy, you might also enjoy the Science Shelf review of It's a Bunny-Eat-Bunny World by Olga Litowinsky.

If you like Jane Yolen's work, you might also be interested in the Science Shelf review of The Radiation Sonnets.

Book reviewing, like every other form of writing, operates under a set of rules. Reviewers must not write in first person lest their objectivity become suspect. Reviewers must never address the readers in second person lest they become more salesperson than critic. Reviewers should not make explicit recommendations; their discussion should enable readers to decide whether or not to read the book.

Then along comes a book like Take Joy and the rules go out the window. In that book, Jane Yolen, a master of our craft, uses her artistry with words to speak directly and personally to every writer -- to you and to me -- in a collection of eleven remarkable essays on the practice of writing and, not coincidentally, what it means to live a writer's life.

After nearly four decades of writing, more than 200 books, and tens of significant awards, Jane -- somehow calling her "Ms. Yolen" will not do here -- has never forgotten the reason she began writing, a passion that still drives her today to "write with a regularity that an octogenarian would envy. Like an athlete or a dancer, I am uncomfortable -- and even damaged -- by a day away from my work."

If those words were not leavened with humor, I would have been intimidated. Even as deadlines loom, I write my manuscripts sporadically, episodically. Would Jane call me consonanted, unable to move my vowels, I wonder. Then, because the book invites reflection, I realize that I too am uncomfortable away from my work, even as I interrupt it to compose an e-mail message, to explore my neighborhood with my feet or the worldwide web with my fingers, or to jot down a limerick or pun I might slip into a review. Even when my body is away from my desk, my writer's mind is churning away.

Sometimes I need a book that touches my spirit to get back on track. "Take Joy" is such a book, though I write nonfiction and Jane writes from a story-telling perspective. My favorite sections: the poem called "What is a Poem?"; the inventive "Out with Outlines"; the "Alphabetics of Story," where I will discover myself in "Q" and strive for "T" when I return to the keyboard; and the interludes after each chapter, especially the one that explains why "(t)he midlist is like a girdle."

I have no idea what your favorite parts will be, only that they will be many. Perhaps you will favor Jane's demonstration of the way different voices transform the same tale, her insights into "Beginnings and Endings" or her diverse plot lines that result in "Killing the King."

For you and for me, this is a book to read again and again -- for the joy of it.

While allowing that coming-of-age novel to gnaw at his mind, Dr. Fred Bortz supports himself by writing children's science books and book reviews and columns for major metropolitan newspapers.
---