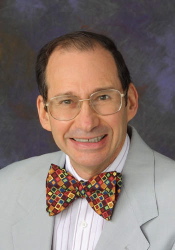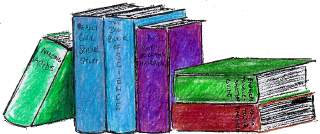 Review of Stargazer: The Life and Times of the Telescope

by Fred Watson
(Da Capo, 352 pages plus 8 page b/w photo insert, $24.95, August, 2005)
Reviewed by Dr. Fred Bortz
Return to Science Shelf Home Page
---
Note: Except where noted, all materials on this site are the copyrighted property of Alfred B. Bortz. Individuals may print single copies of reviews or columns for their own use. For permission to publish or print multiple copies of any of the materials on this site, please contact the author by e-mail.
The Science Shelf now offers a monthly newsletter and a twice monthly e-mail update to tell you about new books and features added to the site. If you add your e-mail address to the Science Shelf mailing list, please be assured it will be not be shared with anyone or used for any other purpose exept to mail you information about the website.
---
---

Of all the sciences, astronomy has the most ancient roots and the most profound connection to human thought, senses, and emotion. Thus even today, as digital data streams to Earth from orbiting observatories, as robots crawl on the surface of Mars, as spacecraft send close-up pictures of the moons of Jupiter and Saturn or smash into comets, people still have an idealized view of astronomers as stargazers.

As Astronomer-in-Charge at the Anglo-Australian Observatory at Coonabarabran, New South Wales, Dr. Fred Watson is responsible for the scientific work at Australia's largest optical telescope. But to the great pleasure of those who pick up his new book, Stargazer: The Life and Times of the Telescope, this very practical scientist still understands what it means to be starry-eyed.

Dr. Watson begins by putting to rest the classic view of the astronomer as a person who works with one eye pressed against the eyepiece of a telescope. Like many iconic images, that one is rooted in truth and embroidered by history but is out of touch with the present. When twenty-first century astronomers are observing, their primary task is not peering through a lens, but monitoring the collection of data to be analyzed later.

Today's telescopes gather electromagnetic energy in portions of the spectrum well beyond the range of the human eye, and they collect far more data than the human brain can retain and process. So instead of passing that energy through eyepieces or into cameras, professional and serious amateur astronomers now attach sensitive detectors and electronic data storage devices.

Yet within those astronomers, stargazers still lurk. In the middle of a long night, when all their high-tech equipment is running smoothly, their romantic sides emerge to swap stories or to talk about what they hope for in the next great telescope.

The deft storytelling in Stargazer creates a similar mood for readers who may never get to experience that special setting. From the great pre-telescopic observatory of Tycho Brahe to current plans for the yet-to-be-launched James Webb Space Telescope, readers experience a half-millennium of human triumphs and rivalries, successes and failures, scientific discoveries, technological accomplishments and disappointments. They see the telescope as an extension not only of human senses but also of human aspirations.

In addition to the content, most readers will appreciate Dr. Watson's light style. He intends the book not as a sumptuous banquet but as a satisfying meal. The appetizer/prologue is a "Far Side" cartoon. And for a tangy epilogue/dessert, he serves up his entertaining speculation of 21st century developments as viewed by a fictional historian in 2108, the 500th anniversary of the telescope's invention.

Share three nights of observing at NASA's Infrared Telescope Facility with reviewer Fred Bortz.
---