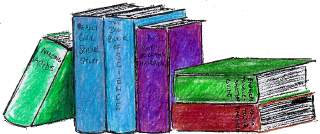 Review of Side Effects: A Prosecutor, a Whistleblower, and a Bestselling Antidepressant on Trial

by Alison Bass
(Algonquin, $24.95, 260 pages, June 2008)
A Science Shelf Guest Review by Barbara Krueger, published with permission of the author
Return to Science Shelf Home Page
---
Note: Except where noted, all materials on this site are the copyrighted property of Alfred B. Bortz. Individuals may print single copies of reviews or columns for their own use. For permission to publish or print multiple copies of any of the materials on this site, please contact the author by e-mail.
---
---

As a mental health reporter for the Boston Globe, Alison Bass knows the side effects of the potent drugs used to treat emotional and mental illness. But as she recounts in her new book, Side Effects: A Bestselling Drug on Trial, these effects are not always caused simply by patients' taking medications that are not shown to be safe for them. In all too many cases, they are the consequence of a drug manufacturer's putting profits before the well-being of its customers.

This is a compelling story worthy of a Michael Moore docudrama. It relates how pharmacological research has mis-evolved in the face of unconscionable greed. The cast of characters includes bad guys, devoted do-gooders ridiculed and fired from their jobs, honest researchers thwarted from doing true investigative analysis, and young victims in no position to protect and defend themselves. Its plot is full of intrigue and money placed in questionable places.

Bass' heroine, if one person can be singled out in the long list of those who tried to stand up to the steamroller of pharmaceutical might, is Rose Firestein. In the face of personal challenges and job after job fighting for the underdog, she joined former New York Governor Elliot Spitzer, then District Attorney for the State of New York, in a dogged quest to stop GlaxoSmithKline from profiting from unsafe prescriptions of Paxil for children and teens. Firestein developed a legal stance that enabled New York to bring state charges that did not conflict with the jurisdiction of the federal Food and Drug Administration (FDA), the usual enforcer of drug use and approval.

If Side Effects were a novel, it would be a "page-turner" thriller, pitting villains on the manufacturing and profit side of the drug industry against whistle-blowers and advocates for patients and their families harmed by a class of anti-depressant drugs known as selective serotonin reuptake inhibitors (SSRIs).

It focuses on a successful lawsuit brought against GlaxoSmithKlein by New York State for selective withholding of clinical trial information from physicians, thereby influencing doctors' decisions regarding prescribing SSRI drugs for children and adolescents in GSK's favor.

Its narrative introduces the steps, checks and balances that are supposed to be part of bringing a drug to market. It engages readers in the real life stories of dedicated professionals, who, regardless of obstacles in their personal lives, work to be sure that "ethical and right" has its day in court.


---
---

Its heroes reveal deceptive techniques that obscure or distort research findings in the service of pocket-padding greed. These champions of justice drew attention to questions raised around the world about effects and effectiveness of anti-depressant and anti-anxiety drugs in children and adolescents. They raised concerns about the manner in which clinical trails were conducted and their results published--or squelched.

This scientific misrepresentation was part of a larger pattern of corruption that included Big Pharma's funding the FDA's process, paying consulting fees to Medical Journals' board members, and using research funding as leverage to produce the results the companies desired.

Billions of dollars in sales funded the clouding of judgment of those who would normally be expected to be neutral in their analysis, the results of which were then used to promote those drugs to physicians.

Bass presents the heroes and heroines in Side Effects as ordinary people with imperfections but the belief in honesty and safety to stand up for those they were sworn to protect. In spite of intimidation and reprisals, they choose to lay out the facts, while others are putting out their hands, ignoring their professional oaths, or keeping silent for fear of losing their jobs.

These are ordinary people who devoted themselves to extraordinary tasks: workaholic District Attorney Rose Firestein, a champion of those who are voiceless in society; Donna Howard, adoptive mother of a child suffering from manic-depression; and Martin Teicher M.D., a devoted researcher unwilling to ignore the facts. These commit to standing up for what's right and honest and never doubt their individual ability to change the world.

On the scientific side, Side Effects is about the efficacy Paxil, Zoloft, Effexor, Luvox and Remeron and their untested use on children and adolescents. But it also includes the long-range changes that have followed the New York State lawsuit. These include a revised review process for medical journal publications, transparency of results through website publication, transparency of reviewers' and researchers' incomes and grants, and awareness that FDA regulations are not the only way to protect the public from Big Pharma's abuses.

Bass makes readers question how greed has bought off so many of the checks and balances we thought we could rely upon for safety and efficacy in America. They will never again hear their doctors describe new drugs on the market for their conditions without asking about their efficacy and researching all the results of clinical trials, both negative and positive.

Barbara Krueger is a retired marketing consultant to the Senior Housing industry and founder of seniorresource.com, an e-cyclopedia of lifestyle choices for seniors.


---
Subscribers to the Science Shelf receive an occasional e-mail newsletter to tell about new books and features added to the site. If you add your e-mail address to the Science Shelf mailing list, please be assured it will be not be shared with anyone or used for any other purpose exept to mail you information about the website.
---