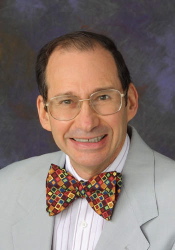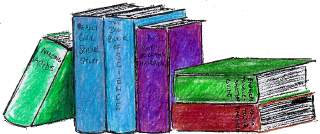 Review of Settled in the Wild Notes from the Edge of Town

by Susan Hand Shetterly
(Algonquin, 256 pages, $21.95, January, 2010)
Reviewed by Dr. Fred Bortz
Return to Science Shelf Home Page
---
Note: Except where noted, all materials on this site are the copyrighted property of Alfred B. Bortz. Individuals may print single copies of reviews or columns for their own use. For permission to publish or print multiple copies of any of the materials on this site, please contact the author by e-mail.
---



"The idea that we were going back to the land made me laugh. It was the word back. With our son, who was less than a year old, my husband and I moved into an unfinished cabin on a sixty-acre woodlot in downeast Maine with no electricity, no plumbing, no phone. It was June 1971.

"We had both grown up in the suburbs.... I laughed with relief when we survived the first year."

So begins naturalist Susan Hand Shetterly's Settled in the Wild: Notes from the Edge of Town. Nearly 40 years later, she is solidly rooted in that rural area, but neither she nor the place is the same.

Shetterly shares her journey of hope, loss, and discovery. Along the way, she is transformed by the calls of birds and the "delicate pins-and-needles sounds" of ice crystals; by the aroma of rich soil; by the challenges and gifts of an unforgiving nature; by local color and characters like Ida Hinkley.

When Shetterly first arrived, Ida was her closest neighbor. She was past eighty years old and "lived in an old cape about a half a mile from our land.... Below her cotton print dress her calves were as muscled as a runner's, and on her head she wore a red wig."

The wilds of downeast Maine had clearly shaped Ida Hinkley, just as they would come to shape Shetterly, and--she hoped--her children. "One of the best things I could think to give my child was this: the woods first, then to emerge from their whisper and shadow onto the smooth clean sweep of Ida's field in winter just before dark."

That is not to say that Shetterly's family life was idyllic. Struggles have a way of sharpening and clarifying what matters most.

"Couples who thought they held the same values... found that under the pressure of living hard and close and often poor, they did not, and filed for divorce," she writes. "My husband and I were among them. But Eden never failed us. We carried within us onto untilled ground the seeds of our own undoing."

---
---

But over the years, other seeds have blossomed there, nurtured by simple lessons delivered by unlikely teachers like her dog and a one-eyed rescued raven.

"One day, in this span of enchantment, the dog and the woman walked down the old woods trail at the back of her house and the raven flew ahead of them just above the trees....

"It was early fall. The grasses were copper-colored and a wind stirred them. The dog rushed ahead. The raven followed just above, flapping and shouting at the top of his voice.

"The woman, walking behind them, felt a sudden ache. She wanted more. More days like this. More time together.

"But the raven and the dog were not thinking of tomorrow. They loved what they had.... What they had was now."

And grateful readers are beside her, feeling the same ache and allowing their "now" to mingle with hers, if only for a few moments.

Fred Bortz lives in wilds of suburban Pittsburgh. In an upcoming book for young readers, he imagines what it would be like to be settled on Mars.


---