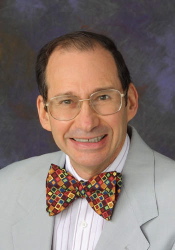 THE SCIENCE SHELF

2002 Holiday Gift Books for Science Readers
by Fred Bortz

(November-December, 2002)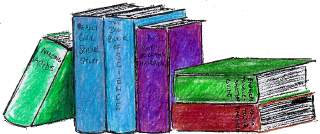 Return to Science Shelf Home Page
---
Note: All materials on this site are the copyrighted property of Alfred B. Bortz. Individuals may print single copies of reviews or columns for their own use. For permission to publish or print multiple copies of any of the materials on this site, please contact the author by e-mail.
---
Would you like to be alerted to new reviews on the Science Shelf? Send e-mail request to scienceshelf@worldnet.att.net. We will not share your e-mail address or use it for any other purpose.
---


For gift-giving this winter holiday season, these three new books from the science and technology shelf offer alternatives for nearly every reader on your list.

WIZARDS AND WONDERMENT



Some adults, who like British science journalist Dr. Roger Highfield are enamored with J. K. Rowling's adolescent wizard-in-training, Harry Potter, may find The Science of Harry Potter: How Magic Really Works (Viking, 320 pages, $23.95) appealing.

Science, Dr. Highfield notes, has often seemed indistinguishable from sorcery to those not versed in its specialized knowledge and techniques. Today's cutting-edge technologies seem especially magical, because their inner workings are no longer visible to the probing tinkerer. This book attempts to explain the science behind those devices without diminishing their allure, using the wizardry of the Potter books as vehicles.

Unfortunately, the book relies too much on inside knowledge of the series for mere "muggles" to follow. For grown-up Harry aficionados who also enjoy reading about speculative science, the book may be a repository of delicious tidbits, ideal for snacking though never substantial enough for a meal. Give it to scientifically inclined Potter-loving adults who enjoy making full meals from hors d'oeuvres.

ENGINEERS AT PLAY



Readers who prefer a small but hearty meal with a mind-nourishing entree and substantial side dishes will find Bruce Watson's The Man Who Changed How Boys and Toys Were Made: The Life and Times of A. C. Gilbert, the Man Who Saved Christmas (Viking, 224 pages, $24.95) more to their taste.

Mr. Watson's engaging history of the A. C. Gilbert Company and its founder weaves together social history, technology, and the special joy of finding an Erector Set under the Christmas tree (or receiving one as a gift on any occasion). The entrepreneurial and toy-marketing genius of Alfred Carleton Gilbert, Olympic gold medalist and the first person to pole vault over twelve feet, derived from one simple fact. He understood boys in the most practical way, primarily because he never outgrew his own boyhood.

He also believed that scientific knowledge was essential for the welfare of the nation, and recognized, long-before modern educational theory, that hands-on experience was the only way to really learn science, engineering, and technology. Besides the revered Erector Set, the Gilbert Company manufactured chemistry sets and other scientific laboratories in a box.

Though his company also made appliances for household use (including a decidedly not-for-children vibrator complete with instruction manual), A. C. Gilbert's mission was to preserve the best and purge the worst of boyhood as it existed in the first half of the twentieth century. Through research that included personal rediscovery of the challenges of building Erector-Set models and interviews with men and women whose lives were transformed by Gilbert toys, Mr. Watson leaves readers wondering what kind of technology -- and what kind of society -- the toys of this century will inspire our children to build.

A MIRACLE IN SCIENTIFIC IMAGES



Though scientists are loath to use the word "miracle" in their professional life, few would do what they do without passion for the phenomena of nature. No book demonstrates that scientific awe better than From Conception to Birth: A Life Unfolds (Doubleday, 304 pages, $50.00) compiled by photojournalist Alexander Tsiaras from the collection of images of his company, Anatomical Travelogues, Inc.

Barry Werth's scientific yet gently compelling text complements an outstanding and original book design. The words and images stir both the scientist and the human being within all who read -- no, experience -- this coffee-table book that carries them on a journey from fertilization to the cry that announces the oh-so-common but always miraculous emergence of a new, living, breathing, human being.



Note added in 2004: Tsiaras and Werth have done it again with another beautiful title, The Architecture and Design of Man and Woman: The Marvel of the Human Body, Revealed (Doubleday, 264 pages, $50.00).

ABOUT THE COLUMNIST

Dr. Fred Bortz is the author of eight science books for young readers, including Techno-Matter: The Materials Behind the Marvels, the winner of the 2002 American Institute of Physics Science Writing Award for works intended for children.
---