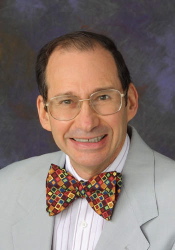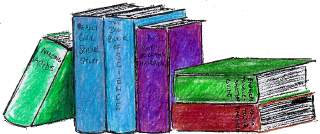 Review of Driving Mr. Albert: A Trip Across America With Einstein's Brain

by Michael Paterniti
(paperback edition by Delta, 224 pages, $10.95, 2001)
Reviewed by Dr. Fred Bortz
Return to Science Shelf Home Page
---
Note: Except where noted, all materials on this site are the copyrighted property of Alfred B. Bortz. Individuals may print single copies of reviews or columns for their own use. For permission to publish or print multiple copies of any of the materials on this site, please contact the author by e-mail.
A new addition to the Science Shelf is an occasional e-mail newsletter (once every two weeks or so) to tell you about new books and features added to the site. If you add your e-mail address to the Science Shelf mailing list, please be assured it will be not be shared with anyone or used for any other purpose exept to mail you information about the website.
---
---


In the braincase beneath that wild hair
Hatched a theory beyond all compare:
You can drive without gas
If you transform some mass,
Because E equals m times c-square.

On April 18, 1955, hours after legendary genius Albert Einstein died, 42-year-old pathologist Thomas Stoltz Harvey stood over the body with scalpel in hand. He "tonsured the scalp.... He cracked the skull like a coconut." A few peels, cuts, and snips later, "at last, there it was. A huge, rough pearl. He reached with his fingers into the chalice of the man's cranium and removed the glistening brain."

According to Michael Paterniti, who wrote those words, Harvey's life was never the same after that moment. His marriage and two more ended in divorce. He lost his job and eventually left New Jersey for Kansas, where he lived next door to Beat Generation author William Burroughs and worked as an extruder in a plastics factory. Everywhere he went, he carried "two large glass cookie jars full of what looked to be chunks of chicken in a golden broth: Einstein's brain, chopped into pieces ranging from the size of a turkey neck to a dime."

Mr. Paterniti had heard the story of Dr. Harvey and Einstein's brain as an urban legend and had enjoyed its embellishments too much to question its veracity. Then, by chance, he rented an apartment in New Mexico from a friend of Burroughs, who assured him that the substance of the tale was true. Soon Mr. Paterniti had Dr. Harvey's phone number and, after four months of trying at various hours, reached the elusive former pathologist.

They discussed a meeting, but then the doctor disappeared -- back to Princeton, NJ, it turned out, where the author finally caught up to him again. After several visits, Mr. Paterniti learned offhandedly that Dr. Harvey, then eighty-four, wanted to go to Berkeley, CA, to meet Einstein's adopted granddaughter, who was rumored to be the love-child of the genius himself. He would, of course, take the brain with him.

Seeing "a caper," Mr. Paterniti offered to drive. The result was an award-winning article in Harper's Magazine, which evolved into this most unusual book -- part cross-country travelogue, part sideshow, part Einstein biography, part profile of a unique character named Thomas Harvey, but in the main the story of the power of Einstein's brain itself. From a living intellectual wonder to a scientific artifact to a talisman, it has had a transformative effect on whoever possessed or encountered it.

It will transform the readers, too, if they can get beyond extended sections where the author writes far too much about his personal life. That sense of self-importance is forgivable. After all, he did see and touch the greatest brain of the twentieth century, and he chauffeured the second man to possess it.

Physicist and children's author Fred Bortz did postdoctoral research mentored by a student of a student of Einstein. Their project involved "Monte Carlo Simulation," a technique in which a computer plays dice with the Universe.
---