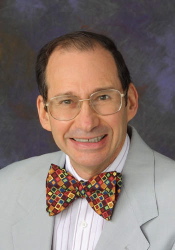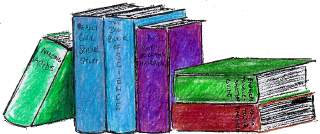 Review of Cruelty: Human Evil and the Human Brain
by Kathleen Taylor
(Oxford University Press, 350 pages, $34.95, July, 2009)

and
The Anatomy of Evil
by Michael H. Stone, M.D.
( Prometheus Books, 430 pages, $26.98, July, 2009)
Reviewed by Dr. Fred Bortz
Return to Science Shelf Home Page
---
Note: Except where noted, all materials on this site are the copyrighted property of Alfred B. Bortz. Individuals may print single copies of reviews or columns for their own use. For permission to publish or print multiple copies of any of the materials on this site, please contact the author by e-mail.
---
---
---

Readers of Cruelty and The Anatomy of Evil will also be intrigued by
Evil Genes: Why Rome Fell, Hitler Rose, Enron Failed, and My Sister Stole My Mother's Boyfriend by Barbara Oakley,

---


When news breaks of a psychopathic crime (usually murder), people use a particular set of adjectives that reflect their horror, writes psychiatrist Michael H. Stone, M.D., in his new book The Anatomy of Evil-- "words like 'fiendish,' 'revolting,' 'heinous,' and (pretty regularly) 'inhuman.' This is how we distance ourselves from the acts in question, as if to say: 'no human could do these things.' We don't like to be reminded that only humans can do these things, that evil is an exclusively human phenomenon."

University of Oxford neuroscientist Kathleen Taylor concurs. Her new book, Cruelty: Human Evil and the Human Brain, coincidentally appearing on the shelves at the same time as Stone's, examines the roots and forms of human cruelty.

Taylor writes, "Cruelty is as old as humankind, if not older. At its core lies unjustified voluntary behaviour which causes foreseeable suffering to an undeserving victim or victims.... [I]ts aim is to make its targets suffer physically or psychologically."

But why does cruelty exist? It is comforting to consider brutality an aberration and decency the norm. But, as Taylor reminds us, "Moral judgements, paradoxically, have been used to justify extraordinary cruelty."

She also notes our morbid fascination with evil and cruelty. "Horrific assaults and ingeniously unpleasant murders are abundantly available in mainstream fiction," both in books and on screen, she writes.

If that perverse appeal extends to nonfiction, then The Anatomy of Evil and Cruelty are likely to succeed in the marketplace. Their success will be well-deserved. The books are both thorough in their research and thought-provoking in their approach.

They are also remarkably complementary. Understanding any subject requires from a combination of observation and analysis--or stated another way, empirical evidence and theory. Anatomy of Evil is largely empirical in its approach, while Cruelty focuses on analysis.


---
---

The empiricism in Anatomy of Evil occasionally reaches the point of annoyance. From his systematic study of hundreds of "true crime" books and magazine articles plus in-person interviews with some of the perpetrators, Stone has developed a 22-point scale of evil, ranging from justifiable homicide to psychopathic torture-murder with torture as its primary motive.

That scale may represent a breakthrough for criminologists, but non-expert readers will find the distinctions between its levels to be subjective, subtle, and not particularly enlightening. They will probably view Stone's frequent allusions to the scale and his placement of various crimes on it as an attempt to sell his method over a competing product.

Fortunately, Stone also provides a much more interesting and useful set of measurement criteria. Those are the various axes along which evil-doers may be measured: personality traits, behavioral traits, experiences, and genetic predispositions.

Stone's book consists largely of a litany of criminal acts. When his research sources are thin, his stories inspire skim-reading. But when he has actually interviewed the perpetrators, his writing becomes compelling.

Kathleen Taylor's Cruelty is concerned less with quantifying evil and more with putting it in the broader context of human behavior. She discusses in detail two key concepts that enable ordinary people to become extraordinarily cruel: "otherization," which transforms the victims into something subhuman in the perpetrators' eyes; and "world-shaping," the inclination to see the world according to one's beliefs, even when those beliefs conflict with sensory information or other knowledge.

Taylor systematically describes the way the brain processes information that leads to actions, the role of emotion, the development of a belief system, and the progression from callousness to sadism. Then, in her closing chapter, she leaves the realm of analysis for speculation and, some might say, self-justification.

"The scientific study of cruelty has consequences for our everyday understanding of human harm-doing. If we can come to grasp why people commit atrocities, we may be able to prevent them--that is the hope."

To most readers, Taylor's goal of prevention probably seems too ambitious. They will probably be more in tune with Stone's "Final Thoughts." It is rare that we can recognize a person's potential for evil and even rarer that we can prevent an initial evil act. But he notes that we can--and must--learn from the painful object lessons from real-world mistakes that led to the "premature or ill-advised release of certain mentally ill prisoners [and] certain offenders in our prisons."

But Stone also adds a note of hope. "The system is not perfect," he writes. "We need to pay more attention to subtleties of personality, becoming more restrictive with the psychopathic killers and more liberal with the non-psychopathic prisoners who show genuine signs of remorse, reform, and redemption."

Physicist Fred Bortz is the author of 17 books for young readers.



---
---
---