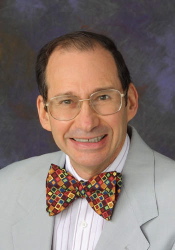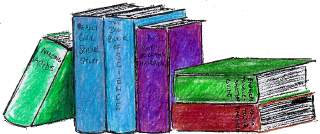 Review of Copies in Seconds: How a Lone Inventor and an Unknown Company Created the Biggest Communication Breakthrough Since Gutenberg -- Chester Carlson and the Birth of the Xerox Machine

by David Owen
(Simon & Schuster, 320 pages, $24.00, August, 2004)
Reviewed by Dr. Fred Bortz
Return to Science Shelf Home Page
---
Note: Except where noted, all materials on this site are the copyrighted property of Alfred B. Bortz. Individuals may print single copies of reviews or columns for their own use. For permission to publish or print multiple copies of any of the materials on this site, please contact the author by e-mail.
A new addition to the Science Shelf is an occasional e-mail newsletter to tell you about new books and features added to the site. If you add your e-mail address to the Science Shelf mailing list, please be assured it will be not be shared with anyone or used for any other purpose exept to mail you information about the website.
---
---


It all seems so simple today. Put a document in machine, push a few buttons, and out come as many identical copies as you want. Or send a computer file to a laser or dot-matrix printer, and the machine spits out as many originals as you would like of a document that never before existed in tangible form.

That's xerography, a word meaning dry writing, coined by Chester Carlson for his invention of electro-photographic imaging. As David Owen writes in his engrossing new book, Copies in Seconds, Carlson began developing the idea in a makeshift laboratory in a rented former janitor's closet in Astoria, Queens. There on October 22, 1938, Carlson and his assistant, Otto Kornei, produced the first Xerox copy in a cumbersome step-by-step process that evokes a mental image of a Rube Goldberg cartoon.

Kornei, whose pay included a share of the invention's future profits, soon gave up to take another job. In what must rank as one of the worst business deals in history, he exchanged his rights to earnings from Carlson's invention for the unencumbered opportunity to develop one of his own.

Carlson understood that xerography faced tremendous obstacles before it could be commercialized. But he was also a visionary and staked out claims in his patents that included the technology's most significant commercial applications. He then set out to find an organization to share the risk and to manufacture electro-photographic equipment.

In 1944, he found an interested research group at the nonprofit Battelle Memorial Institute in Columbus, Ohio. Four years later, a relatively small manufacturing company, the Haloid Corporation in Rochester, New York, committed resources to build the first commercial xerographic imaging machine.

It was a good thing that the Haloid executives didn't know the problems they were letting themselves in for, or they never would have invested in Carlson's scheme. Their stockholders would never have accepted the risks the company had to take to produce the Xerox 914, an unwieldy machine that succeeded beyond all expectations.

Haloid became known as Haloid-Xerox and then simply the Xerox Corporation. Meanwhile, Chester Carlson, who had nurtured dreams of becoming an inventor while growing up in unimaginable poverty, achieved unimaginable wealth. But though he enjoyed the travel and creature comforts that riches provided, he had no interest in high living. He declared that his next goal was to die a poor man.

But that goal was impossible for a man like Chester Carlson to achieve. No matter how much of his money he managed to give away, the inventor of xerography remained enriched by faith and character. He died quietly in 1968, just short of 60 years old and content in the knowledge that his life's work had profoundly changed the world.

Physicist Fred Bortz is the author of numerous children's science books, and winner of the American Institute of Physics Science Writing Award.

---