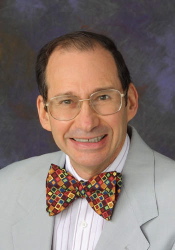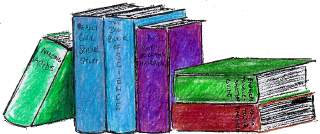 Review of Bodies We've Buried: Inside the National Forensic Academy, the World's Top CSI Training School

by Jarrett Hallcox and Amy Welch
with Foreword by Dr. Bill Bass
(Berkley, $24.95, 304 pages, January 2006)
Reviewed by Dr. Fred Bortz
Return to Science Shelf Home Page
---
Note: Except where noted, all materials on this site are the copyrighted property of Alfred B. Bortz. Individuals may print single copies of reviews or columns for their own use. For permission to publish or print multiple copies of any of the materials on this site, please contact the author by e-mail.
---



If you like Bodies We've Buried, you might also enjoy the Science Shelf review of another book that features the University of Tennessee "Body Farm,"
Stiff: The Curious Lives of Human Cadavers by Mary Roach.


---
When O. J. Simpson went on trial for his wife's brutal murder a decade ago, it's a safe bet that Jarrett Hallcox and Amy Welch, authors of Bodies We've Buried: Inside the National Forensic Academy, the World's Top CSI Training School, did not have the slightest idea what those now famous initials CSI stood for. Like most people, they did not appreciate the critical importance of crime scene investigation. The Simpson trial changed that. Defense attorney Johnny Cochran won an acquittal by exploiting the Los Angeles Police Department's mishandling of key crime scene evidence to cast doubt on the entirety of the prosecution's case.

Living in Knoxville, TN, Hallcox and Welch probably recognized the name of Police Chief Phil Keith. They may also have literally caught wind of the nationally recognized research of University of Tennessee anthropology professor Dr. Bill Bass, who studies the process of decomposition of human cadavers at a facility known affectionately as "The Body Farm." But they were probably unaware that Keith and Bass were the brains behind a joint UT-Knoxville Police Department proposal to the U.S. Justice Department to provide seed funds for a CSI training program.

When the funding came through in 2000, Keith and Bass needed staff to run it. They hired Hallcox, who was an alumnus of the University, as director. Welch, a graduate of Ohio University, became training coordinator.

Neither Hallcox nor Welch had training in criminology or the hard sciences, but both had administrative skills, determination, and enthusiasm--not to mention media savvy and a gift for public relations. The National Forensic Academy's program quickly gained the reputation as a one-of-a-kind, must-have experience for top CSIs.

Bodies We've Buried is a fascinating inside look at the ten-week program that is offered three times a year. It helps if readers are familiar with the CSI television franchise, but most references to the show can be understood from context. The chapters take readers through the course segments in sequence, from crime scene management and basic techniques, through research at the Body Farm, to bloodstain pattern analysis, arson, bombs, and trace evidence.

The Academy's rigorous, hands-on curriculum is not for the faint of heart or the queasy. The same could be said for the book's vivid you-are-there descriptions that allow readers to feel every squish, smell every stench, see every spurt, gag at every swarm of maggots, cower at every potential bomb, share every arsonist's awe, and imagine every unimaginable depravity. This is not a book for lunchtime reading, but it has the same perverse attraction as a fiery multi-car collision or the "Fear Factor" television show. Even when people's natural response is revulsion, they can't turn away.

There is plenty of comic relief as well, as there must be when normal people try to make sense of death or disgust. The humor begins with the book and chapter titles (e.g., "Vinyl Resting Place: Autopsy" and "Spatter Up: Bloodstain Pattern Analysis") and continues with belly-laugh lines that show up when they are most needed. For example, when describing the Body Farm in all its repulsive glory, the authors tell about an ill-conceived name for the place to honor its founder: the Bass Anthropological Research Facility, rejected because of its all too appropriate acronym. Later in that chapter, they explain why pizza and blue cheese are never the same after working there.

The book is not without its flaws. The authors' limited scientific background becomes painfully obvious when they try to recount technical lessons usually delivered by their superb faculty or when they lapse into hyperbole. As a physicist, I picked up several problems with terminology, the most notable of which (p. 189) was "an electronic temperature measuring unit called a thermal couples." The correct term is "thermocouple." Earlier in the book (p. 166), they describe the formula "sine a = W/L" as "advanced trigonometry." Students can solve that basic trigonometric equation with a handful of keystrokes on a calculator.

Once I started doubting facts in areas where I have some knowledge, I began to question other factual details, such as a statement about "purposeful tampering with (DNA) evidence--evidence that ultimately sent innocent people to the electric chair." (p. 227) That "fact" triggered my disbelief not only because most states execute by lethal injection, but also because I am sure that a single proven case of wrongful execution due to evidence tampering would lead to political uproar.

I fault the editing process more than the authors for those problems. Publishers usually hire expert readers to rescue manuscripts from slip-ups that damage their credibility. Another editing issue is the occasional appearance (most notably in the Epilogue) of self-promotion. Fortunately, those flaws are minor in comparison to the book's strong points. People looking for an interesting "read" will enjoy sharing both the challenges of the CSI training course and the behind-the-scenes stories that Hallcox and Welch recount. Their enthusiastic and comfortable style welcomes all readers, viewers and non-viewers of CSI alike, into their world.

Physicist and author Fred Bortz's newest book for young readers is Beyond Jupiter: The Story of Planetary Astronomer Heidi Hammel.
---