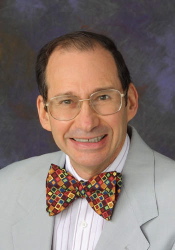 Review of Beating Back the Devil: On the Front Lines with the Disease Detectives of the Epidemic Intelligence Service

by Maryn McKenna
(Free Press, 320 pages, $26.00, October, 2004)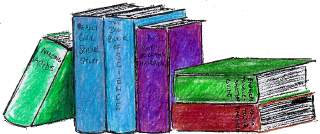 Reviewed by Dr. Fred Bortz
Return to Science Shelf Home Page
---
Note: Except where noted, all materials on this site are the copyrighted property of Alfred B. Bortz. Individuals may print single copies of reviews or columns for their own use. For permission to publish or print multiple copies of any of the materials on this site, please contact the author by e-mail.
A new addition to the Science Shelf is an occasional e-mail newsletter (once every two weeks or so) to tell you about new books and features added to the site. If you add your e-mail address to the Science Shelf mailing list, please be assured it will be not be shared with anyone or used for any other purpose exept to mail you information about the website.
---
---


We all love photo albums, even when the people in the pictures are long dead and unrelated to us. We wonder what was important about the moment, what thoughts were hidden behind awkward expressions. If the photos are informal, we scan the background for hints of other stories. In that one moment in one family's life fixed in a flash, we see timelessness and universality. The photographs may be dated, but the themes they capture will never be out of date.

In Beating Back the Devil, Atlanta Journal-Constitution science and medical writer Maryn McKenna takes readers deep within the snapshots of the subtitle, On the Front Lines With the Disease Detectives of the Epidemic Intelligence Service. Through this compelling book, readers not only relive the events that made or are still making history, but also discover the human back stories.

There, unheralded heroes overcome physical, emotional, and political obstacles to prevent news from happening. People do not die. Disease does not spread. Byline-hungry reporters disappear, leaving the truly important stories to be told later by those journalists, like Ms. McKenna, who are perceptive enough to see the larger picture and patient enough to wait for it to come into focus.

The Devil of the title lurks in dark corners and has many names: polio, West Nile virus, smallpox, listeriosis, AIDS, malaria, tuberculosis, drug-resistant staphylococcus, and SARS. We humans provide niches for this demon in our urbanization, in our technologies, in our personal behaviors, and in our political actions. Old-style wars and genocide create vulnerable refugees living in squalor. Modern terrorist threats stealthily deliver death in the mail, on the winds, or through ventilation systems.

This insidious enemy must be fought on his own ground, so the Epidemic Intelligence Service (EIS) sends its troops stealthily into society's underground or visibly into some of the most dangerous settings on Earth. And, thanks to Maryn McKenna, readers come along, sharing the fears, the adventures, the triumphs, and the disappointments.

People who study nonfiction writing will also appreciate this book for its technique. In order to tie together these diverse stories, Ms. McKenna views the stories through the eyes of one class of the EIS's two-year training program and places the readers in their midst. She does that by referring to the trainees by first names while identifying other health workers by last names. She also does not hesitate to retain real-life's loose ends or ambiguities. These stories are well-framed and well-composed snapshots, but they are not formal portraits with pleasant but uninteresting backgrounds. They will give readers plenty to pore over for many years and ought to give this book a much longer life than most "timely" nonfiction.

Physicist Fred Bortz is the author of numerous children's science books, including a six-book Library of Subatomic Particles for junior high school readers.

---